The platform was launched in 2017. Since then, 22Bet has remained one of the most attractive bookmakers: 1,000+ daily sports events, hundreds of live matches, 1,200+ casino games, juicy bonuses, a high level of security, and much more. All this makes the 22Bet registration Bangladesh such a popular option.
To get access to all the services listed, you need to register with the bookmaker's office. This overview will take you through each step from arrival on the website to verification rules. You will learn how to open an account without delay and start betting in a matter of minutes. This is the best assistant for any bettor in Bangladesh!
Online registration and 22Bet login Bangladesh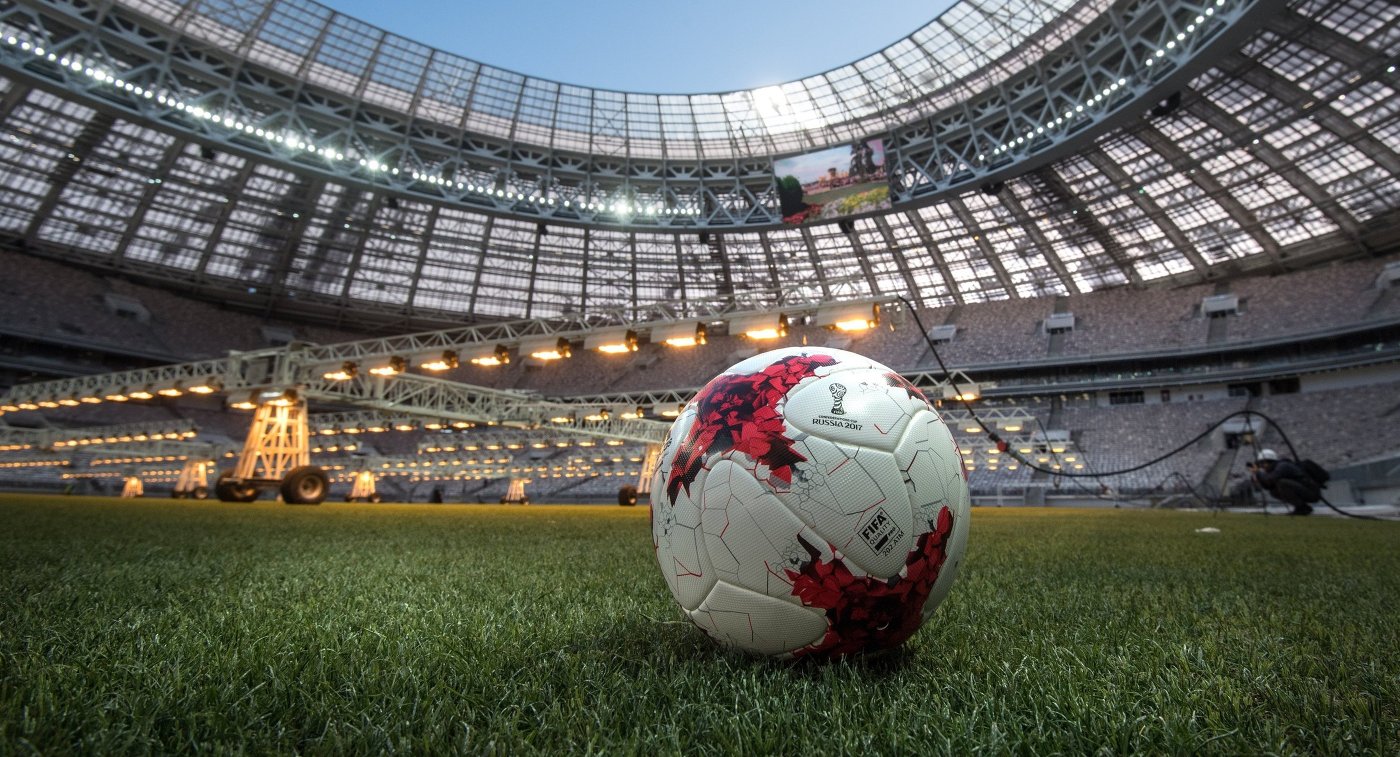 The process of opening your 22Bet account takes just a couple of minutes. While many bookmakers use a complicated registration form, requiring a ton of players' personal information, 22Bet prefers minimalism so that basic details will suffice for registration and online login. In addition, the company uses the SB Tech platform for a quick sign up, which many bookmakers favour. Here is a registration and login guide to show how to register on 22BET in a couple of clicks.
To get started, go to the website or open the mobile app if you want to play on the go.
Take a couple of minutes to familiarise yourself with the interface.
Click the green button to open the 22Bet sign up form. There are only six fields to fill in: email address, first and last name, password, country, and currency. Double-check the information.
Read Terms of Service and Privacy Policy. Tick the box below.
Click the green button again and go to your account.
If you choose to create an account via your portable device, you face a similar process, but as an alternative, you will have access to the site via social networks. In this case, your details will automatically be copied to your betting profile. Many users wonder how to register 22Bet via SMS. You won't find these instructions because 22Bet registration by SMS is currently not available.
You may opt to register in full or sign in via social networks if you are going to play on your smartphone or tablet. After completing the procedure, new clients go through the mandatory verification process described below.
22Bet registration Bangladesh: verify my account
22Bet is an official platform approved by the Curaçao Gaming Authority. It maintains a Know Your Customer programme that requires new bettors to undergo verification. In case you don't know how to conduct it, prepare scanned versions of your documents proving your name, address, and age. Usually, players provide passports, driving licences, bank statements, or utility bills for the last three months. It is important that documents prove the information you provided when registering. Otherwise, the 22Bet login account will not be available.
The verification documentation is usually checked quickly, though sometimes it takes up to 48 hours. If your details are correct, you won't have any problems, and you will have access to all the options on the site. If any discrepancies are found, you will be contacted by 22Bet staff for clarification.
Please note that the 22Bet registration Bangladesh option is not available for players under 18. The provided documents, as well as your personal information, are secure, and the bookmaker guarantees that they will not fall into the hands of third parties. The website uses SSL encryption to keep registered customers safe.
22Bet login account and forgotten password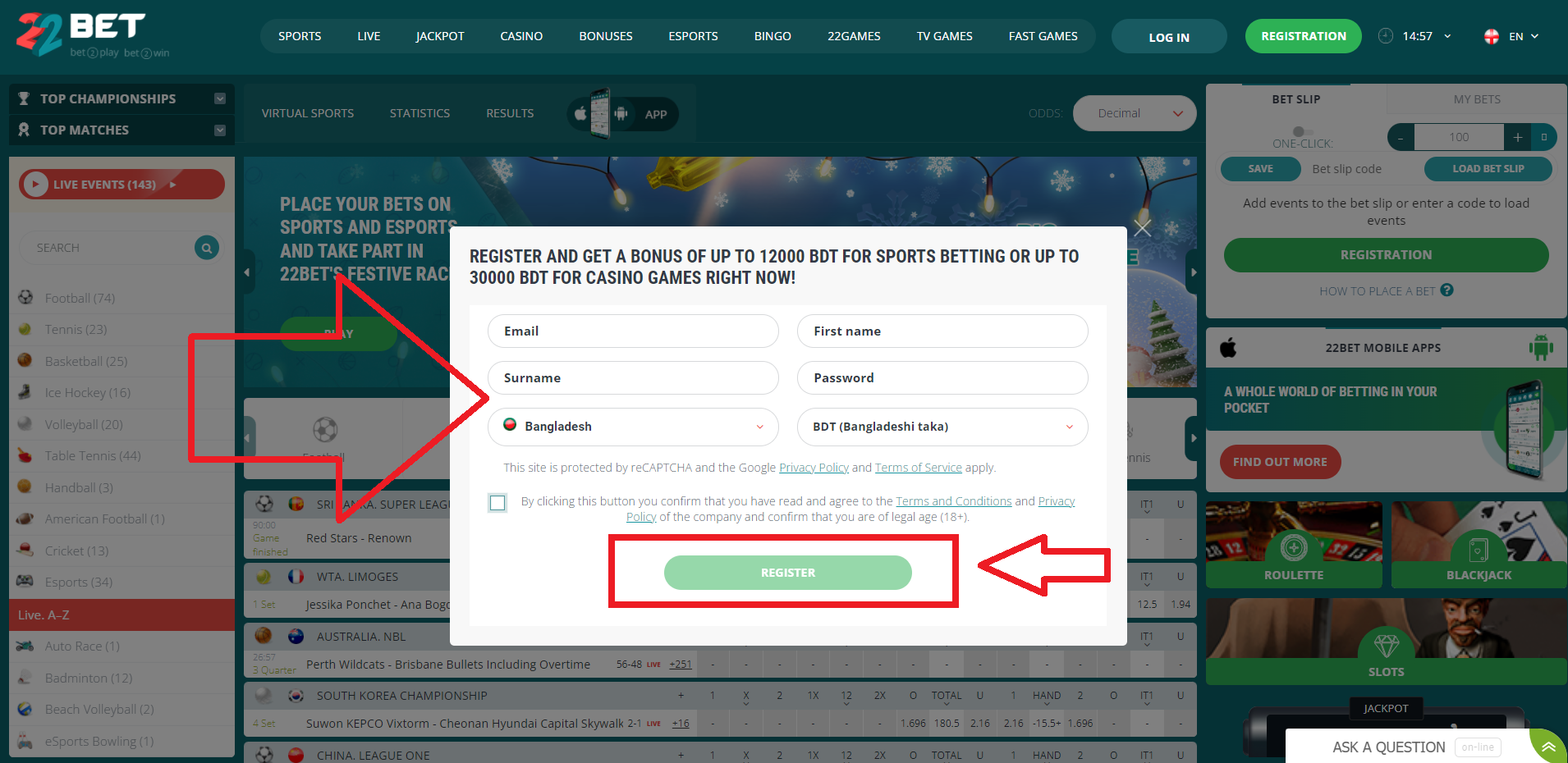 Once you have completed the two procedures described above, you will have access to the casino and sportsbook pages. This way, you'll enjoy hundreds of options for bets, no matter what kind of entertainment you like. Besides, the bookmaker took care to offer bonuses for those who just joined. All this will be available as soon as you login 22Bet.
When opening the website or the Android/iOS application, you will find the Log In button on the top bar. Click it to open the login page and provide your email/ID and password. To avoid having to enter these every time you want to log back into your account, click Remember, and they will be stored on your desktop/mobile device.
Here is how 22Bet Bangladesh login works. However, many players forget their details and lose access to betting. Login problems can be solved by contacting customer support via e-mail or chat. If you have forgotten your ID or password, use the appropriate link to restore 22Bet login Bangladesh.
Step-by-step instructions will be sent as an email or SMS. Choose the preferred option and wait for further instructions. Thanks to the smooth running of the club's staff, access will be restored rapidly. As mentioned, you should save your email/ID and password to login into the casino and sportsbook automatically.
Why go through 22Bet Bangladesh registration
22Bet is a fast-growing platform that is expanding its presence in Bangladesh and many other countries. It is equipped with everything you need for a comfortable stay and regular winnings. You can check out all the services at any time, but your options are limited until you have an active profile. After all, a personal area is necessary for those who are going to play for real money.
You have already seen that the 22Bet sign up procedure doesn't require special skills, and even beginners can do it in a couple of minutes. Just fill in some personal details and then verify them with the documentation. After completing the registration process and verification, the operator will give you 24/7 access to 1,000+ sporting events and game scores, hundreds of casino games, not to mention bonuses, instant deposits, and other perks. Register 22Bet account now and start playing for real money!